St. George Fire Divisions
The Divisions and Services of the St. George Fire Protection District Include: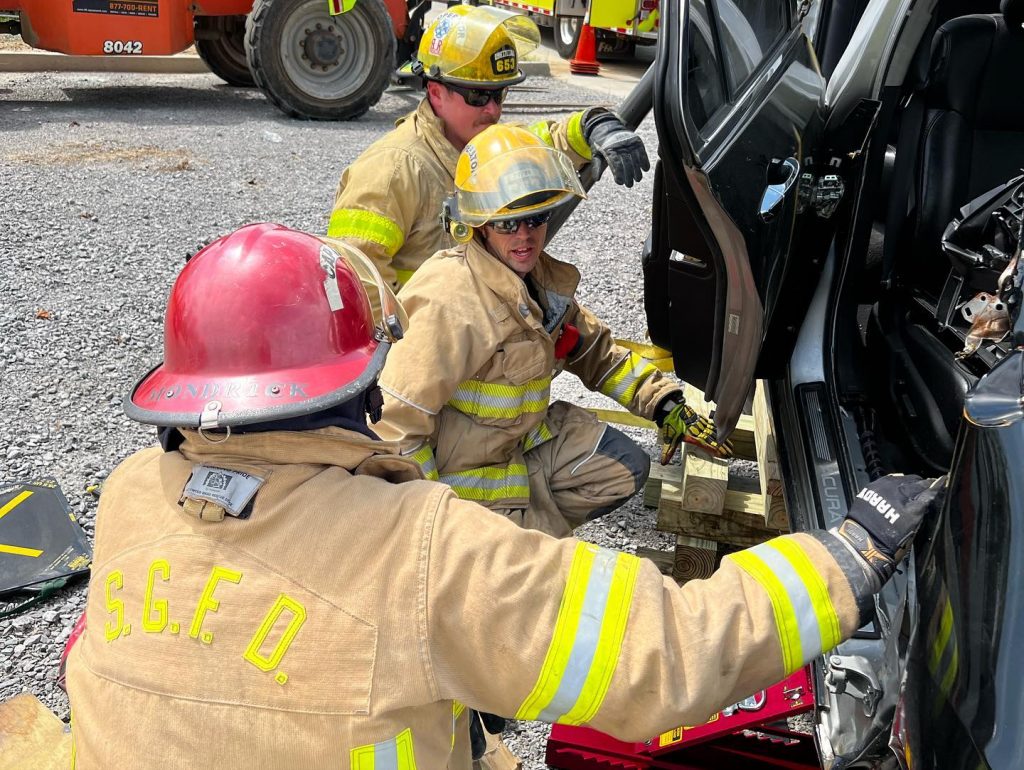 The Operations Division is the largest division in the department and is divided into three shifts to ensure round-the-clock service to the community.  The members are highly trained professionals and conduct extensive year-round training activities to maintain and improve their skills in a variety of disciplines such as patient treatment, hazardous materials response, firefighter, and technical rescue.  The ability to improve our service is generated through many ideas and initiatives that originate from the operational members.  It is their values, energy, commitment, and compassion that drive many of the functions, programs, and activities that support our success in providing excellent service to the community.
The Communications Division operates 24 hours a day, 365 days a year, receiving calls for service and dispatching the appropriate units to meet the needs of the request.  Currently, the Communications Division dispatches all fire departments in East Baton Rouge Parish, outside of the City of Baton Rouge.   Every Communications Officer is certified by National Agencies and participate in ongoing education to better serve the community.
The Medical Services Division is responsible for all medical operations.  In addition to being certified as Firefighters, all operations personnel within the SGFPD serve a dual role and are credentialed at the EMT level or above.  Within the department, we have EMTs, Advanced EMTs, and Paramedics.  Every apparatus in the fleet is staffed with personnel and equipment needed to respond to any medical emergency.  Additionally, we have Paramedic/ALS Sprint program that provides an additional, higher trained medical response, along with our engine companies, to medical calls, motor vehicle accidents, rescues, and structure fires.
The Special Services Division is responsible for maintenance and upkeep of all buildings, grounds and units owned and operated by the District.  They maintain the fleet of units by either conducting the repairs or coordinating the repairs with outside companies to ensure our fleet of units stay in a Response Ready mode.  They also keep all facilities operational to ensure safe housing for the personnel while they are on duty.
The Training/Safety Division provides 24/7 Safety for our personnel while responding to requests for services and while they are on duty conducting daily activities.  The division is also responsible for maintaining the high level of training for professional team to keep their skills polished and on track to maintain local, state, and federal requirements.
The Technology Division is responsible for all systems that operate within the organization.  The division manages all equipment utilized by the department and coordinates with outside service agencies to ensure all components are kept up to date and operational.
The Administrative Division is the behind-the-scenes glue that keeps all areas of the department operational and efficient.  This division processes all administrative functions including, Human Resources, Finance, Supplies, etc.  This division also is responsible for providing Wellness Initiatives for all members of the department.
For All Emergencies, Dial 9-1-1