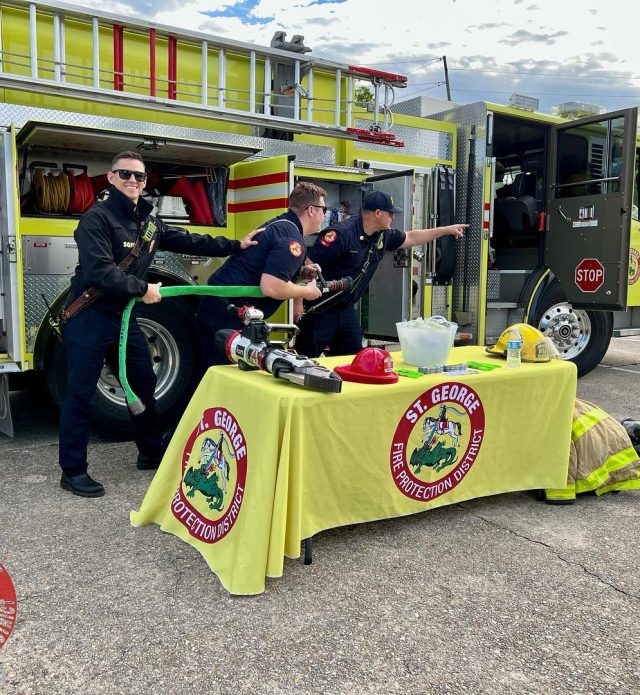 Thank you for your interest in becoming a firefighter for the St. George Fire Department! 
The following are the requirements for employment as a Fire Recruit:
Must be at least 18 years old 

Must possess a high school diploma or GED

Must be a United States citizen or immigration status must be current and must permit you to work a full-time job in the United States
Must possess a government-issued driver's license 
Must pass the Louisiana State Firefighters Civil Service Test
If these requirements are met, the following qualifications will be used to for employment selection:
Application Packet Reviewed
Background Investigation through Louisiana State Police
Review of Certifications and Transcripts
Applicant Interview
Psychological Exam
Medical Exam and Drug Screen
Wonderlic Exam
If these are all successfully completed, a conditional offer of employment may be made in order to complete the Recruit Academy.
What do I do if I have firefighter experience and certifications?
If you have prior firefighting experience, you may be eligible to be hired as a lateral transfer.
Certifications required for this include:
Firefighter I
Firefighter II
Hazardous Materials Awareness
Hazardous Materials Operations
Emergency Medical Technician
Engine/Pump Operator
A Hybrid Academy is also offered regularly through our partnership with the Louisiana Firefighters Foundation.  For more information on this, please visit their website.